Tacit Growth Strategies (TGS) is a leading management consulting firm and cutting-edge project management office (PMO) that serves both the public and commercial sectors. Our team provides expert process, results-oriented consulting services with broad capabilities in project management, information systems, nonprofit administration/leadership/management, and grant/proposal writing and management to individuals and organizations seeking financial, operational & leadership optimization and success.
 
We help our clients address their toughest challenges and navigate minute and/or significant pressures to deliver projects efficiently, effectively, and reproducibly with the internationally-informed gold standard of Project Management.  At Tacit Growth Strategies, we are in the business of giving back.
Through our partner network the Women in Business Cluster (Virtual Industry Cluster) promoted by Global Council for Cluster Excellence and Research and Global Council for The Promotion of International Trade (GCPIT) in association with Tacit Growth Strategies, we inspire, encourage, and support organizational champions, where we connect and grow specialists irrespective of titles, industries, or geographic locations.
The Global Council for the Promotion of International Trade (GCPIT), USA is planning to virtually host Global Impact Investment Summit 2022 in the month of July 2022 under the leadership of Mrs. La Juana "The PMO CEO" Chambers Lawson, Founder & CEO of Tacit Growth Strategies and Director General of Global Alliance of Angel Investor and Venture Capital Network.
Click here
to learn more and participate as a speaker and/or sponsor for this upcoming partner event.
Slide 1
Subscribe to the Podcast
Real Management Talk with LJ and Jocelyn is your one stop place for everything nonprofit organization business. This is advice and consultation that they have given to their clients, governments, and community groups for years and you get an inside seat.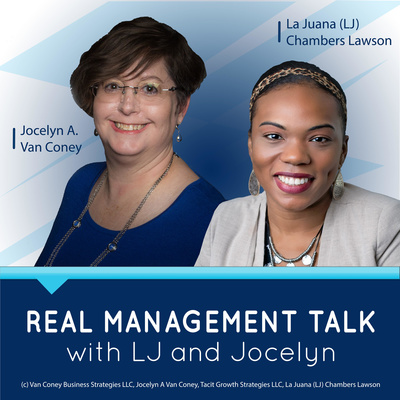 Tacit Growth Strategies (TGS) LLC is a project management firm dedicated to growing successful ideas, people and organizations by harnessing the incommensurable strength and power of tacit knowledge or understanding.
Have questions? Join us monthly during our office hours presented by Tacit Growth Strategies's President & CEO La Juana (LJ) Chambers Lawson and her team of Directors, community SMEs, and strategists.
Tacit Growth Strategies (TGS), LLC
8620 North New Braunfels Ave. Suite 521
San Antonio, TX 78217
(210) 904-0457